Toward the certification of open access books
News from the Committee
22/05/2019
A new foundation, named the Directory of open access books (DOAB), has just been launched, gearing up Europe with a peer certification mechanism for open access scientific monographs. This project is driven by the CNRS, Aix-Marseille Université and the Dutch foundation OAPEN.
Frédérique Vidal, the French Minister for Higher Education, Research and Innovation, announced its creation in her speech on April 2nd, 2019, during the Futures in Open Science symposium convened by the French Academy of Science. In the minister's view, open science must depend on "reliable benchmarks and references that make it possible to clearly sort open publishing from its counterfeits." The foundation "will make it possible to guarantee an international long-term quality certification for open access scientific books." The foundation is fully in line with the French National Open Science Plan the Minister announced in July 2018.
The Foundation will establish quality criteria in coordination with European research stakeholders, based on the diversity of academic practices in individual European countries to certify academic open access books. It will thus provide readers and librarians with a tool to identify open access publications accepted by the scientific community.
The DOAB directory was a project started by OAPEN in 2012. It currently includes 17,000 open access academic research books in several languages. In the longer term, DOAB will join OPERAS (Open Access in the European research area through scholarly communication) that OpenEdition and OAPEN founded together with seven other European partners.

Next post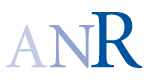 News from the Committee
04/04/2019
French National Research Agency (ANR) "Flash" call for ideas on open sciences is a planned component of the national plan for open science and represents an opportunity to accelerate the process of development in several French scientific communities regarding important…