The French National Research Agency (ANR) has launched a "Flash" call for ideas on open sciences
News from the Committee
04/04/2019
French National Research Agency (ANR) "Flash" call for ideas on open sciences is a planned component of the national plan for open science and represents an opportunity to accelerate the process of development in several French scientific communities regarding important issues in the structuring, accessibility, reuse, interoperability, citation, sharing and opening of research data. This call is more broadly a part of the European and international open science movement and also aims to strengthen French participation in initiatives such as the European Open Science Cloud (EOSC), GOFAIR, Research Data Alliance (RDA), SCOSS, etc.
The aim is to ask scientific communities themselves to suggest how they can apply open science principles to research data in each field, discipline and speciality. Achieving international convergence and transposability between disciplines is also an objective. Similarly, working closely with national, European or international research infrastructures will be promoted and encouraged. This call for ideas gives a broad definition to research data including numerical, text-based and serial data, images, videos, sound material, source codes, etc. along with the associated metadata. This data is intended to cover all disciplines and all types of collected or acquired data, etc.
The aim of the call for idea is to contribute:
to funding work enabling the production of results which can be put into practice by discipline-based communities to help the state-of-the art and practices to progress,
to the appropriation of this approach by scientific communities who are historically less structured around data than others,
This should eventually lead to the structured creation in France of a data-centred multidisciplinary community.
The deadline for the call for proposals is May 27th at 2019 to 1 p.m. (French time).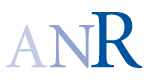 Next post
The Open, Public, Electronic, and Necessary (OPEN) Government Data Act was promulgated on January 14, 2019 . By signing it into law, President Trump enacted the basic principle that all government data, including federally funded research data, must be made…