The Passport for Open Science collection has been enriched
News from the Committee
24/10/2022
Since 2020, the Passport for Open Science has been supporting young researchers in putting Open Science into practice. It is now in the form of a collection following the publication of two new guides – Codes et logiciels (Codes and Software) and Entrez dans le débat (Be part of the debate).
These two guides have been published by the Ministry of Higher Education and Research and result from a partnership with the University of Lille. They are based on the work of the Skills and Training College of the Committee for Open Science.
Open Science – Codes et logiciels deals with issues linked to opening up codes and software produced and used in scientific research. It is aimed at researchers from all disciplines and combines an explanation of the important issues with a presentation of the right resources and tools required.
Open Science – Entrez dans le débat deals with current open science issues within the scientific community. It aims to promote dialogue between young researchers and their professional environment and provides a summary of arguments, key figures and examples to do so.
The Passport for Open Science which this collection originated from provides a general introductory overview of information, practical examples and tools.
This collection will soon be enriched by a series of videos representing the Passport.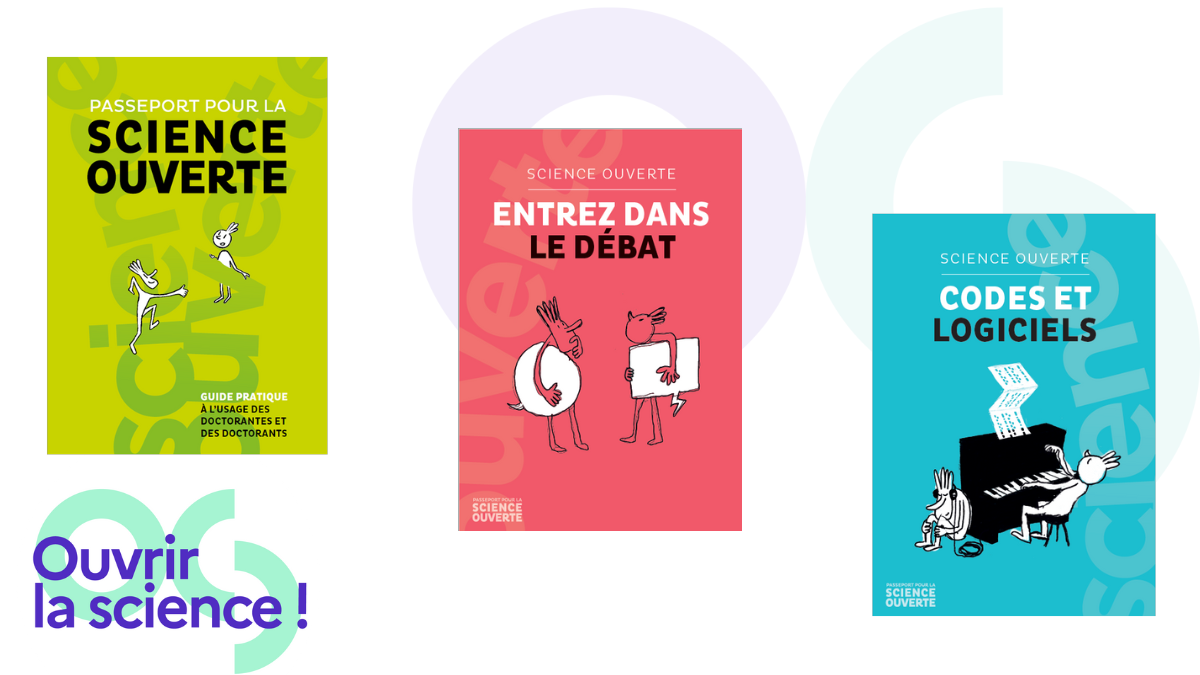 Next post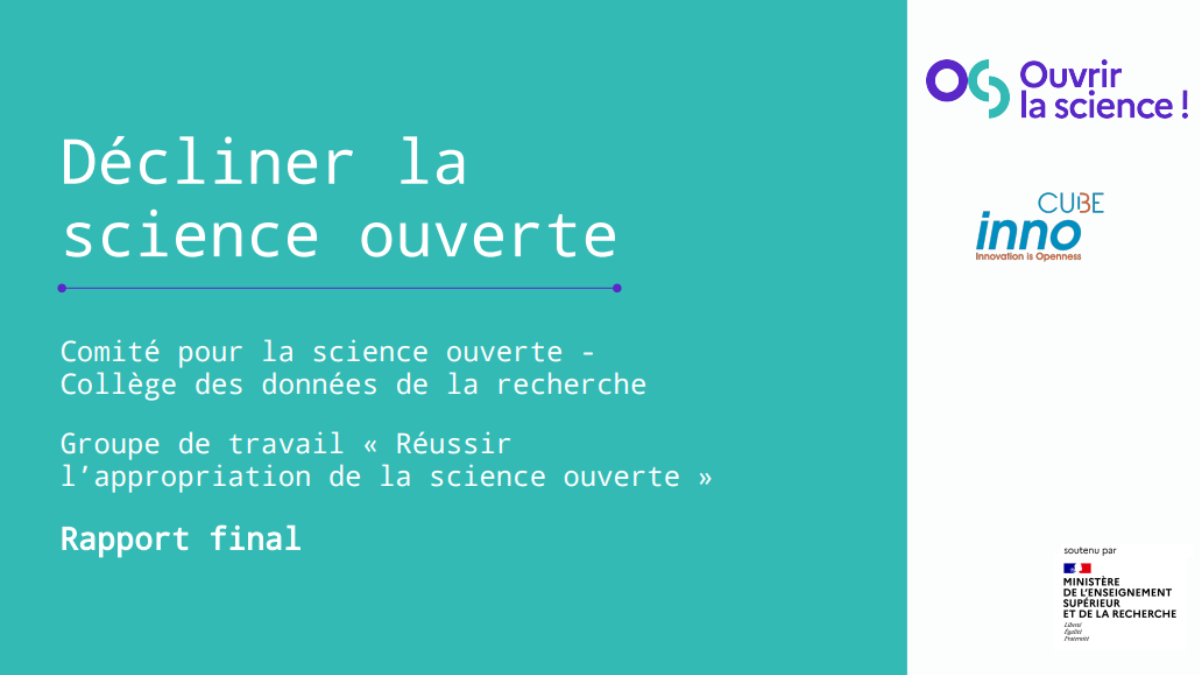 News from the Committee
21/10/2022
A field survey of research professionals was the basis for the 'Décliner la science ouverte' (Presenting All the Facets of Open Science) study that analyses practices associated with data (differentiated according to research communities and contexts) and then devises guidelines…