The Minister of Higher Education and Research has co-signed the international call for immediate open access to scientific data on monkeypox
Watch
05/08/2022
The world is currently faced with a new infectious epidemic while continuing to fight the Covid-19 pandemic. Research representatives from 19 states around the world and from the European Commission have co-signed an international call for immediate open access to the scientific data required to contain the spread of monkeypox virus.
The World Health Organization (WHO) recently declared the development of the global monkeypox epidemic a Public Health Emergency of International Concern (PHEIC). It is therefore essential to effectively coordinate the international response to this virus to stop its spread and protect the most at-risk populations.
As we saw with Covid-19 and the recent Ebola and Zika epidemics, a coordinated response from the international scientific community needs research data to be rapidly shared.
The fight against the monkeypox virus is already based on robust studies and treatments aimed at preventing and treating the disease. However much remains to be learned to stay ahead of the epidemic and its evolution.
The signatories of this call thus ask authors, contributors, publishers and research organisations to share their publications on monkeypox and other orthopox diseases in open human- and machine-readable repositories. This should include access to full text and metadata with extensive re-use rights including research usage and secondary analysis.
It is currently essential to contain the risks of monkeypox to stop it becoming endemic in a more of the world and to prevent new viral reservoirs emerging in non-endemic countries. A rapid response from scientists and publishers is required given the urgency of the global fight against monkeypox.
The international call has been co-signed by science and technology leaders and advisors representing the following countries:
Australia

Brazil

Canada

Democratic Republic of Congo

France

Germany

Ghana

Israel

Italy

Japan

New Zealand

Nigeria

Philippines

Republic of Korea

Singapore

South Africa

Spain

United Kingdom

United States of America

A group of senior scientific advisors from the European Commission
Next post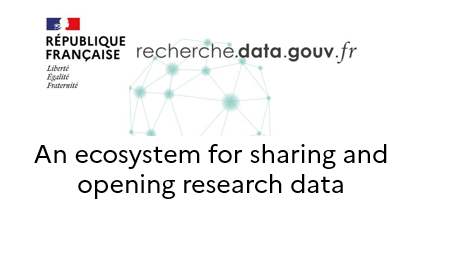 News from the Committee
08/07/2022
On July 8th 2022, French Minister of Higher Education and Research Sylvie Retailleau inaugurated Recherche Data Gouv, an ecosystem for sharing and opening research data. An ecosystem to promote the potential of research data Despite their high potential for knowledge…