French Minister of Higher Education and Research inaugurates Recherche Data Gouv
News from the Committee
08/07/2022
On July 8th 2022, French Minister of Higher Education and Research Sylvie Retailleau inaugurated Recherche Data Gouv, an ecosystem for sharing and opening research data.
An ecosystem to promote the potential of research data
Despite their high potential for knowledge and innovation, research data remain an underutilized asset. The research world is therefore faced with several challenges in this area regarding structuring and preserving this data, opening or sharing it, facilitating and encouraging its reuse. The aim underpinning the project is to help construct a more open, more transparent and more cumulative science at the service of research teams and society as a whole.
The Recherche Data Gouv ecosystem has been designed to respond to these challenges. It federates the support systems for research teams into a single ecosystem complemented by a trusted technical infrastructure for depositing, opening, sharing and reporting data. Research Data Gov has been designed to support research teams working on structuring their data to make them compliant with the FAIR principles and thus Findable, Accessible, Interoperable and Reusable. It represents a sovereign solution enabling French research to retain control of the research data it produces.
The implementation of this project is part of the French Second National Plan for Open Science and is firmly based on the Ministry of Higher Education and Research's policy on public data, algorithms and public source codes.
The inauguration of an ecosystem to support research teams in dealing with data-related issues
Therefore an ecosystem is being structured as the ongoing incentive calls for projects for Recherche Data Gouv progress. It consists of:
13 data management clusters – 5 are labelled and 8 are on the pathway to labelling. They are spread out throughout France's higher education institutions and were selected in June 2022 by the Open Science Steering Committee. They will provide research teams in their regions with initial expertise in the rational management of their research data.
6 thematic reference centres have been identified among existing research infrastructures to disseminate best practices and international standards for data management, processing and dissemination in their respective scientific fields.
4 resource centres complete the local support package with online services and training.
The opening of the recherche.data.gouv.fr portal
Alongside this, the web portal giving access to the entire ecosystem was revealed on July 8th. It contains information about the first available services and the ecosystem members as well as multidisciplinary research data repository and registry made up of over 21,000 shared data files.
recherche.data.gouv.fr is a sectorial branch of data.gouv.fr, the open platform for public data.
The National Research Institute for Agriculture, Food and Environment (INRAE) was asked to develop this multidisciplinary repository in association with 7 other institutions – the University of Grenoble Alpes, the University of Lille, Université de Lorraine, University of Paris Cité, University Paris Nanterre, the University of Strasbourg and the CNRS. It is a sovereign solution for sharing and opening research data intended for communities that have yet to set up their own recognised thematic warehouse. In 2023 it will be completed by a data catalogue enabling users to identify and report datasets from external national or international warehouses.
recherche.data.gouv.fr is more than a portal – it showcases French research datasets and acts as an entry point for research teams working within the ecosystem which contribute to enhancing the standing of French research by sharing and opening their data.
A national-scale project with European ambitions
The project's next steps will lead to functional evolutions of the data repository, the progressive opening or sharing of new datasets and the creation of the data registry in 2023 which will identify and report on datasets available in national and international thematic repositories.
New data management clusters will be added to the support component for research teams as the calls for expression of interest and the labelling process advance.
While this ecosystem initially structures data services on the national scale, Research Data Gouv's ambition is to become a service of the European Open Science Cloud (EOSC)!
Steering and funding of the project
For the first three years, this collective project involving research organisations and universities will be steered by the Ministry of Higher Education and Research and will receive €7 million of funding from the French National Fund for Open Science. This investment will be divided between the development of the data repository and registry and setting up data management clusters as close as possible to researchers all over France.
For more information: recherche.data.gouv.fr 

Recherche Data Gouv, an ecosystem for sharing and opening up research data.. [Vidéo]. Canal-U. https://www.canal-u.tv/131550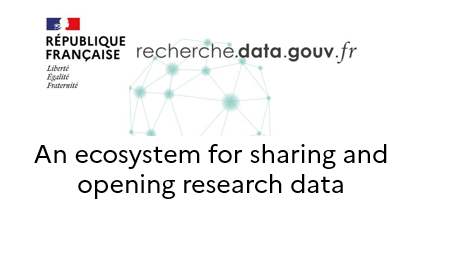 Next post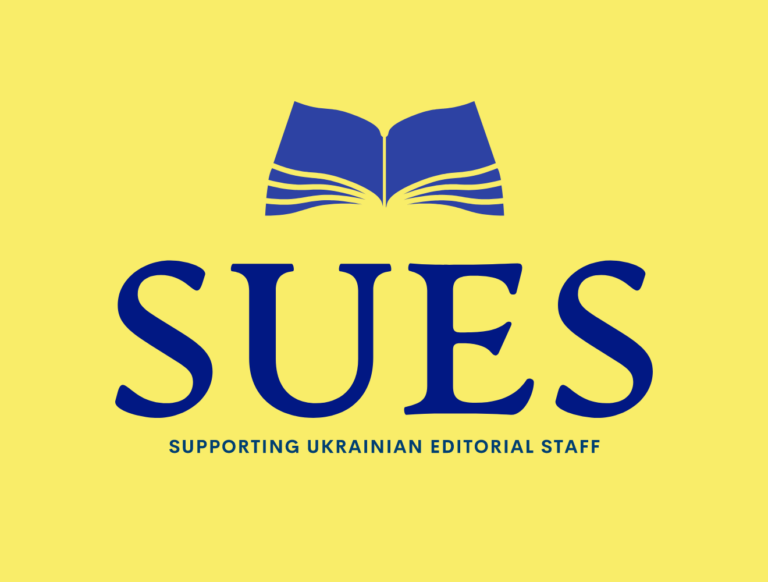 The National Fund for Open Science
24/06/2022
The French National Open Science Fund is contributing to the "Supporting Ukrainian Editorial Staff" campaign to preserve scientific publishing capacity in Ukraine. 'Supporting Ukrainian Editorial Staff' (SUES) is a fundraising campaign to support Ukrainian scientific publishing. Over 1000 academic journals…