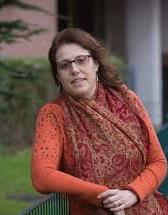 Emmanuelle Jannès-Ober
Deputy director of Research, Economic Intelligence, Strategy and Evaluation - Head of Strategic Intelligence and STI at Irstea
Emmanuelle Jannès-Ober is Deputy Director of Research, Economic Intelligence, Strategy and Evaluation – Head of Economic Intelligence and STI at Irstea.
In particular she contributes to the implementation and coordination of the Irstea policy on research data management, the management of the Scientific and Technical Information function (services to science, strategy, evaluation, international action, economic development) and the implementation of Irstea's Open Science policy.
During her career, she has supported the development of free access to her institution's publications and has set-up mechanisms for the management and dissemination of research data with a view to the long-term reusability of the knowledge produced.