A new open journal in French on artificial intelligence
News from the Committee
04/12/2020
In spring 2019 the Revue d'Intelligence Artificielle was sold and its editorial committee resigned. Subsequently members of the committee worked to create a new journal whose publication criteria comply with their values and scientific ethics. The publication model underpinning the creation of the new journal stipulated that it should be independent and non-profit-making while scientifically demanding.
The National Open Science Fund's support enabled Pascale Kuntz, the editor-in-chief and project leader of the new journal, to run a feasibility study and move forward with the creation of an open access journal hosted and distributed by the Centre Mersenne for Open Scientific Publishing.
The aim is to create an open French-speaking scientific journal of reference in the field of artificial intelligence which involves the relevant disciplines in the field. The approach of the editorial committee of the Revue Ouverte d'Intelligence Artificielle includes a rigorous choice of articles, authors writing in their native languages and a clearly-stated commitment to open publishing.
In its working context, this new open artificial intelligence journal now needs to consolidate a tangible editorial project by publishing articles in its chosen field along with thematic, interdisciplinary issues aimed at readers from all French-speaking areas with no barriers to access.
The founding stone has been laid and the first step taken so we'd like to invite you to discover the first issue.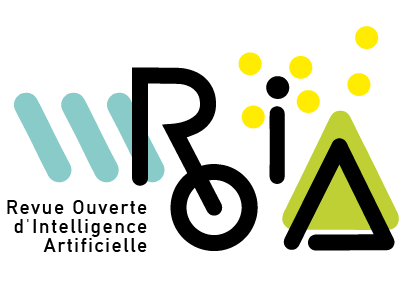 Next post
News from the Committee
17/11/2020
Are you starting your thesis or working as an apprentice researcher? Perhaps you have heard about open science but have not yet explored the subject fully or have only just started to do so? The Passport for Open Science is…