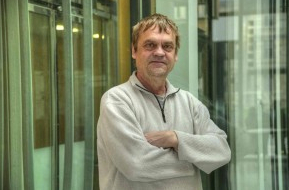 Serge Bauin
DIST CNRS, Special Advisor to the Director General for Science
Serge Bauin, member of the Scientific and Technical Information Department of the CNRS, is in charge of a specific mission concerning the issue of the evaluation of researchers and open science.
He is an active member of Knowledge-Exchange (steering group CNRS representative, "open access expert group", "Open Scholarship Advisory group" and several projects, including "research evaluation" and "preprints"). Previously, he has contributed to the Science Europe Open Access Working Group and the G8 working group on research evaluation, among others.
He is an expert for the European Commission's framework programs and has participated in the European MedOANet project. Serge Bauin is a member of COAR in his capacity as a CNRS member, alongside the CCSD.