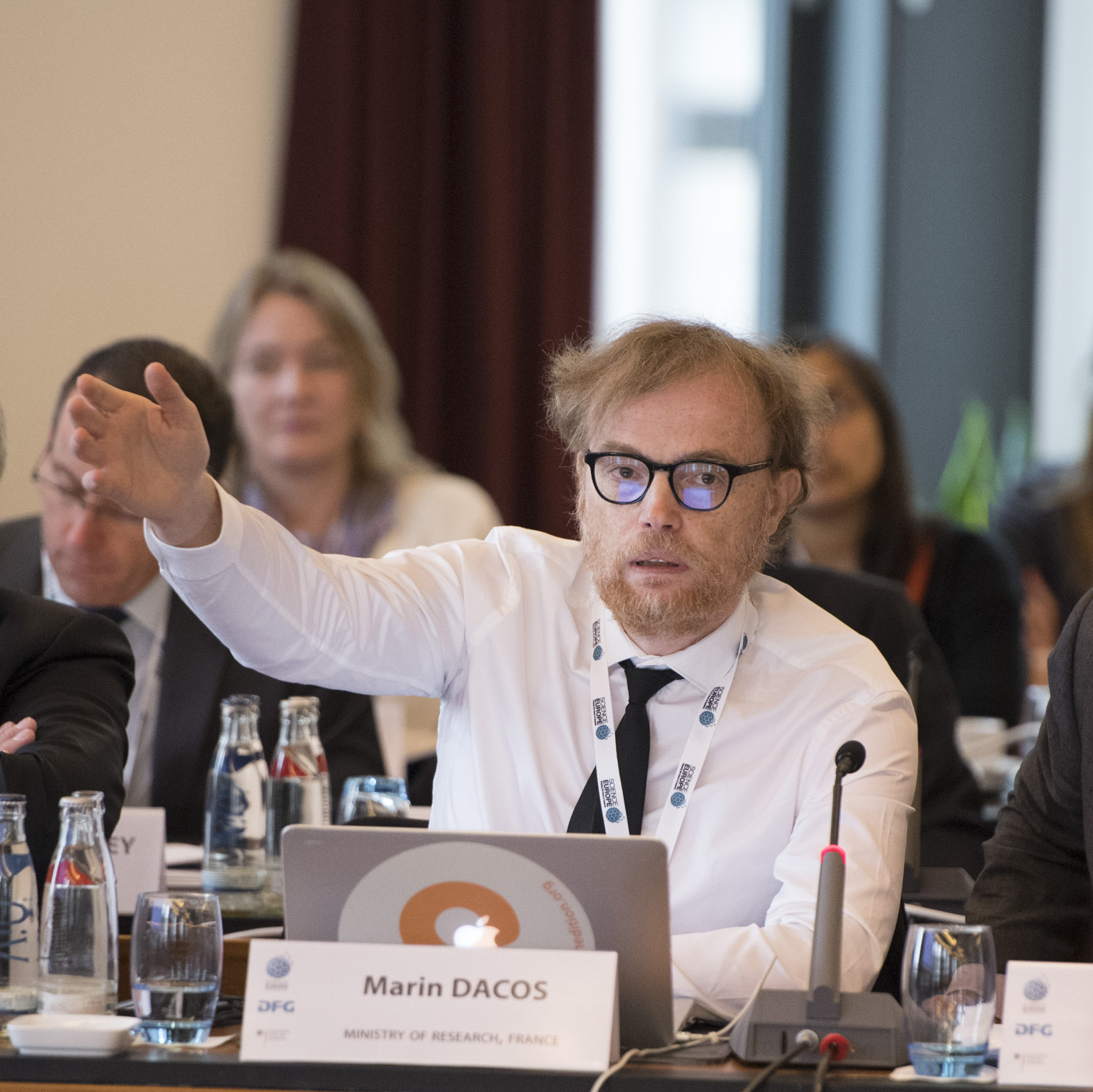 Marin Dacos
Director of OpenEdition and advisor for Open Science at the French Ministry of Higher Education, Research and Innovation
Marin Dacos, senior research engineer, is director of OpenEdition. Since 2017, he has also been the advisor for Open Science to the Director General of Research and Innovation at the Ministry of Higher Education, Research and Innovation.
He is the founder of the Centre for Open Electronic Publishing. He has created and implemented a large number of electronic publishing projects (ex. OpenEdition books ; Hypothèses, research notebook platform,  Calenda, social science calendar, Revues.org in 1999…).
He has also participated in the creation of software (Opentext, XML conversion Webservice; Lodel, electronic publishing software; Calendanews; Orphan notes).
He was coordinator of the BSN7 segment working on public scientific edition.