Let's work together to build a healthy Open Science ecosystem!
News from the Committee
24/09/2021
The Global Sustainability Coalition for Open Science Services (SCOSS), a part of SPARC Europe, has successfully supported two pledging rounds for Open Science Infrastructures (OSIs) helping them secure a sustainable future. To date, SCOSS has facilitated reaching over 3.3 m euros in pledges for DOAJ, Sherpa Romeo, DOAB and OAPEN, PKP and OpenCitations. It now launches its third pledging round: we are asking the research community to support arXiv, Redalyc/AmeliCA,and DSpace. These three services are all deemed "essential infrastructures" by SCOSS.
Members of the Open Science community are surely no strangers to the three Open Science Infrastructures chosen for the 3rd SCOSS pledging round. arXiv, AmeliCA/Redalyc, and DSpace have played an essential role in creating a more inclusive, diverse, and open scholarly publishing system.
arXiv, founded in 1991, is one of the pioneers in digital open access, making it possible for researchers to share and discover emerging science via preprints. Currently hosting more than 1.9 million scholarly articles, arXiv offers a broad range of services: article submission, compilation, production, retrieval, search and discovery, web distribution for human readers, and API distribution for machines, together with content curation and preservation. In SCOSS's view: "arXiv's work over the past three decades has transformed the dissemination of research and inspired numerous other preprint services, yet arXiv remains central and essential to preprint infrastructure. SCOSS funding will help sustain innovation and this vital infrastructure to stimulate the broader dissemination of early and pioneering research."
Redalyc /AmeliCA has been gaining momentum as a vital open publishing infrastructure in many parts of the world. Redalyc was established in 2003 to stimulate Open Access publishing in Latin-American, Portuguese and Spanish-speaking countries, expanding its offering to more countries in 2018. Redalyc includes journal quality assessment processes, full-text article hosting, automatic editorial workflow technology, metrics and author-level services. It serves many OA publishers offering an integrated shared publishing system. Currently, the infrastructure provides services to more than 1,400 Open Access peer-reviewed journals from India, Africa, and Europe and provides access to more than 700,000 full-text articles.
Redalyc, together with CLACSO leads AmeliCA, a multi-institutional community-driven initiative supported by UNESCO. AmeliCA  fosters collaboration among different stakeholders, such as universities, journal editors, libraries and the research community. Its driving force is the approach of science as a global public good to achieve more equitable and sustainable non-commercial scholarly communications through the respect of bibliodiversity and multilingualism that enables the academic community to lead, control and own the lifecycle of knowledge production and communication.
In SCOSS's opinion: "Redalyc/AmeliCA's influence as a globally relevant publishing system is widely known and acknowledged. While based in Latin America, the model has been extended through partnerships with India and sub-Saharan Africa. SCOSS funding will help sustain this much-needed international infrastructure to support growth for a more equitable and diverse Open Access ecosystem."
Many of us will think of DSpace if we want to self-archive scholarly research and our cultural heri
tage. DSpace is one of the world's most widely adopted open-source repository softwares for managing research and scholarly materials across all disciplines, and cultural heritage materials of all types. It focuses on open access, preservation, and storage. DSpace is used by more than 3,000 academic libraries, research centers, governments, national libraries, not-for-profit, and commercial organizations. In SCOSS's view: "DSpace provides free access to research articles, datasets, and reports. SCOSS funding will help sustain DSpace to support current and future software releases to uphold an important part of the international repository ecosystem and serve the global community."
SCOSS encourages organizations to consider making a small financial contribution to one, two, or all three of these carefully chosen Open Science Infrastructures, as their future depends on it. Let's work together to build a healthy Open Science ecosystem.
To learn more about each of the three projects, watch their 2-Minute Pitches here :
Read more about how to pledge here:
Thank you!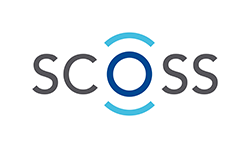 Next post
News from the Committee
15/09/2021
The issue of data is a strategic subject and was the subject of a report commissioned by the French Prime Minister. 'Pour une politique publique de la donnée' (For a public policy on data) was written by the MP Eric Bothorel…