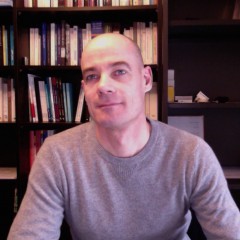 David Pontille
CNRS senior researcher, Mines ParisTech, Center for the Sociology of Innovation.
David Pontille works at the crossroads between science and technology studies, the anthropology of writing and the ethnography of work. His research covers three main themes: writing practices in different professional environments, scientific research evaluation technologies (signature and attribution of research production, journal rankings, bibliometric tools, peer review) and policies for the maintenance of technologies and infrastructures. He is currently focusing on recent transformations to the contribution of science associated with new forms of valorisation and cheating qualification modes.
He is a founder member of the Revue d'Anthropologie des Connaissances [1]Anthropology of Knowledge Journal and also co-edits Scriptopolis, a scientific blog dedicated to ordinary writing practices.